Meet the neighbours for Tuesday Morning Coffee
at 10.30 a.m. Admission £1 (for refreshments)
No membership required
The Coffee Club is open to anyone who would like to drop in as long as they're adults! If you fancy a cuppa and a chat, please join us on a Tuesday morning.
We welcome visitors from all areas of Trowbridge - not just Paxcroft Mead.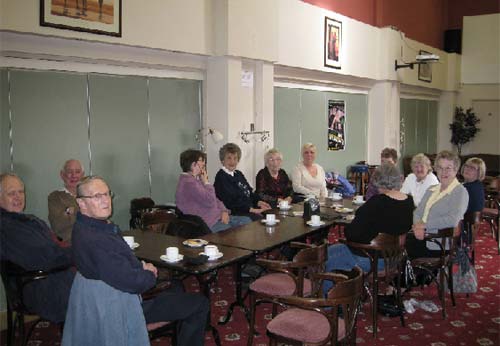 We are a friendly group who are willing to listen and help out if needed. You may find this extended group of people to be of great benefit to you.
Recently the group has decided to expand to include activities such as Bingo and Beetle Drives twice a month and to organise Pub lunches every two months. Since the Mead Club has re-instated the dartboard, darts is now also available.
What have you got to lose ?
Do come and try us, or 'phone me, Glen Dudley on 01225 761973.
If you are new to the area, I will be happy to meet you at the door and introduce you to some of the regulars.